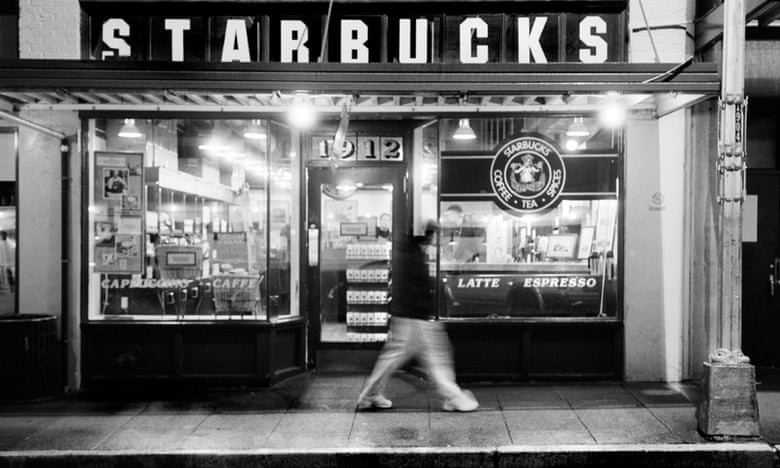 With more than 21,500 stores in 64 countries and territories, the Starbucks coffee chain has enjoyed the image of omnipresence for so long that jokes about walking across the street from one branch straight into another have themselves become clichéd. In certain cities, it's simply the reality: Seattle, for instance, where the now universally recognised green mermaid got her humble start.

But when the very first Starbucks opened on 30 March 1971, its sign bore not a green mermaid but a brown one — and a more anatomically detailed one at that. Founders Jerry Baldwin, Zev Siegl and Gordon Bowker (friends from the University of San Francisco, all instructed in the art of roasting by Peet's Coffee and Tea founder Alfred Peet) drew the theme of their new coffee company from nautical mythology, commissioning that first version of the company's signature siren and picking a name out of Herman Melville's Moby-Dick – "Starbucks" having narrowly pipped the second-place contender, "Pequod".

You can still see Starbucks' original mermaid, baring her breasts and spreading her tails, on the window of the "original Starbucks" (actually the second location of the original Starbucks, to which it moved in 1977) at Seattle's tourist-beloved Pike Place market. A site of pilgrimage for Starbucks habitués the world over, the store offers not just all the drinks on the company's modern menu — from normal coffee and espresso to chai tea lattes and caramel Frappuccinos — but a sense of just how much the operation has changed over the decades.
Read the whole thing at The Guardian.