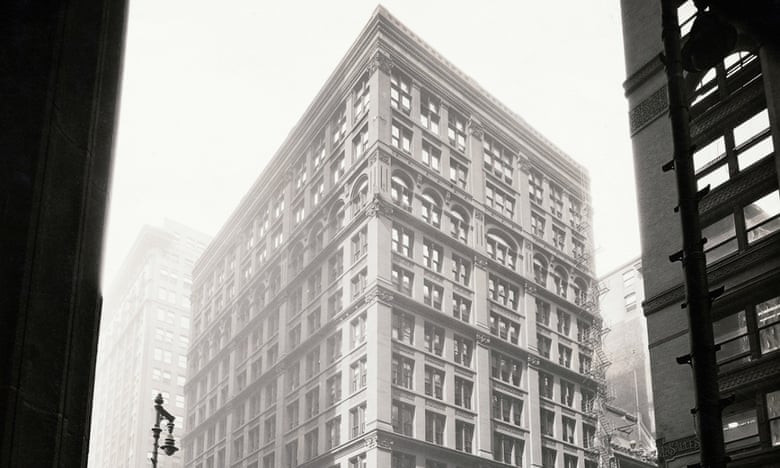 I'm writing several architectural essays for the Guardian's History of Cities in 50 Buildings. My first, and the series' ninth, deals with the world's first skyscraper, William Le Baron Jenney's Home Insurance Building in Chicago:
It won't surprise anybody to learn that the very first skyscraper went up in the United States, but it will surprise some to learn that it went up in Chicago. While it didn't take Manhattan long to claim the steel-framed high-rise as its own, the skyscraper boom began in the capital of the American Midwest in 1885 with William Le Baron Jenney's Home Insurance Building, which rose to its then-impressive height of 10 storeys (and, after an 1890 addition, 12) by means of metal, rather than just masonry.

Legend has it that Jenney, an engineer by training and an École Centrale Paris classmate of Gustave Eiffel (designer of the eponymous tower), first suspected that an iron skeleton could hold up a building when he saw his wife place a heavy book atop a small birdcage, which easily supported its weight. This opened a new chapter in the history of towers, helped by the Great Chicago Fire (in which more than three square miles of the mostly wooden central city burned to the ground in 1871), and by Chicago's surging 1880s economy.

For obvious reasons, when the New York Home Insurance Company wanted a new Chicago headquarters in the city's cleared-out downtown, they wanted it fireproofed – but they also wanted it tall, accommodating "a maximum number of small offices above the bank floor". Jenney's metal-framed design won their open contest, not only thanks to the relative fire-resistance of its materials, but to the additional protection offered by its outer iron columns, covered in stone.